Shakti Naam ®
is a powerful anti-aging and disease defying yogic practice, new to the West from the Himalayas. It incorporates standing postures with deep rejuvenating breathing techniques to open the meridians (energy channels ) and remove all blocks in the body. This unique fusion of movement, breath, acupressure, stretching and vocal vibration, activates and strengthens the body's healing capacities. It is a yoga for all people and ages aligning one with radiant health, happiness and vitality.
See
rootlight.com
for more information about the founder, and to explore the music and philosophy.
Naamyoga.com
is another resource for more about
Shakti Naam ®
.
​Photo courtesy of The Barlow, Sebastopol
Powered by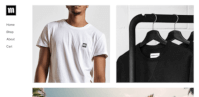 Create your own unique website with customizable templates.